On-line booking
Types of accommodation
Hotels in Zielonka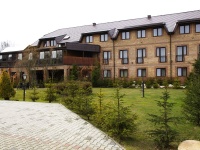 Conference Center – Banquet which shall be composed of: Galop Club, Hotel Trylogia and Theater EQUUS. This is the place where you'll find everything you need to hold an extraordinary meeting of the...
From 160 PLN / per room
Ząbki
(~4km from Zielonka)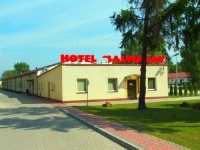 Warszawa
(~13km from Zielonka)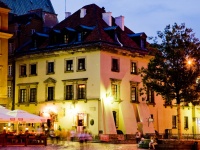 Hotel Castle Inn is a place where every step of history is intertwined with modernity. Set in the sixteenth century townhouse in the city center is an oasis of calm in traffic and vibrant capital. Accommodation...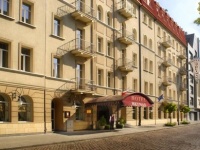 The Hetman Hotel is located in a renovated secessionist tenement built at the turn of the 19th and 20th Century near the St. Florian Cathedral, the St. Maria Magdalena Orthodox Church and the Warsaw ZOO. It...
From 360 PLN / per room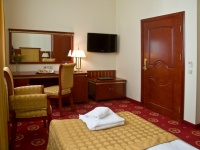 Welcome to the Villa Holiday Park (Warsaw hotel) hotel facility located in a very good commuting point in Warsaw only 15 minutes from the Old Town. We offer to your disposal 65 unique rooms and 5 fully...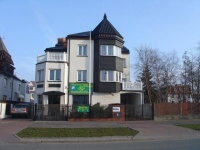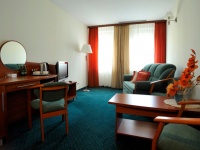 Rest Hotel offers: - Rooms: 105 rooms (1,2 and 3 person) - 5 apartment - Conference Centre ready to handle from 10 to 210 people - Hotel Recreation Centre: Bowling, Billard, Cymber Guy, Dart - Health...
From 190 PLN / per room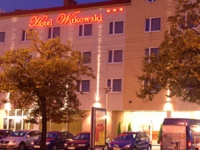 Welcome to 3-star Witkowski Hotel situated along the road E77, 5 minutes from city center, in close proximity of Okecie airport. Guests have the following at their disposal: - 42 comfortable rooms: ...
From 210 PLN / per room
Welcome to Maria Hotel, which is situated in the centre of Warsaw. We offer comfortable, air-conditioned rooms and apartments, bar and restaurant, banquet room, garden, free parking on the premises of...
From 220 PLN / per room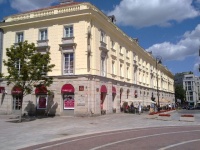 The Harenda Hotel is situated in the very heart of polish capital, near Old Town (a 10-minute walk from it). It is very close to Warsaw University, next to the monument of Nicolas Copernicus (on the corner...
From 310 PLN / per room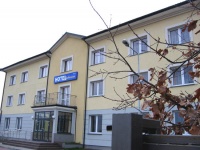 Raszyn
(~23km from Zielonka)