On-line booking
Types of accommodation
Hotels in Wrocław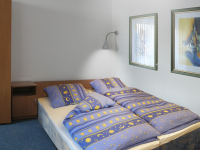 Ami hotel was established in 2012. We offer cozy rooms for one, two or 3 persons. All the rooms are equipped with bathrooms. Our hotel is located in a peaceful and quiet district but at the same time...
From 95 PLN / per room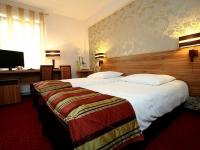 Duet Hotel is a mere stone's throw away from the splendours of Old Town and is superbly located in the residential area. Wroclaw provides visitors with a wide choice of historical, cultural and modern...
From 199 PLN / per room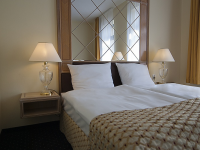 We have a pleasure to present you our brand new hotel in Wroclaw - the Marshal Hotel ***. In a line with our motto "Enjoy Comfort" in every detail, we created both unique and comfortable place for business...
From 229 PLN / per room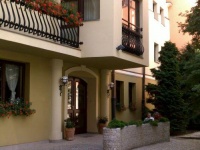 We invite you to the University Hotel ZAUŁEK***. Our hotel is an unusual place hosting scholars, artists, businessmen and politicians. Our staff will look after you with cordiality and respond to your...
From 230 PLN / per room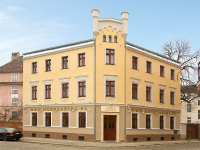 AKIRA Bed&Breakfast combines hotel standard with hostel prices! Are you looking for a cheap accomodation of good standard? You couldn't find better! Akira Bed&Breakfast can offer you 1, 2, 3-person...
From 159 PLN / per room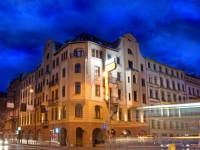 This unusual place located in the very centre of Wrocław offers accommodation in 96 comfortable rooms. Highly qualified personnel along with beautiful interiors will allow you to get some rest splendidly...
From 189 PLN / per room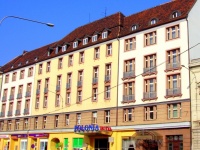 Hotel Polonia Wrocław is located in the heart of Wroclaw on the intersection of streets Piłsudski and Świdnickiej. Hotel Offers accommodation in 107 rooms with different standards. Polonia is set for...
From 129 PLN / per room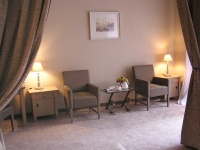 Art Hotel is a magical and a unique place. Elegant and stylish, located in the most charming part of Wroclaw's Main Square. It consists of two linked buildings; one of them dating back to the 14th century,...
From 280 PLN / per room
Bielany Wrocławskie
(~9km from Wrocław)