On-line booking
Types of accommodation
Hotels in Tychy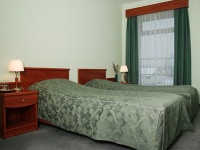 The AROS Hotel is conveniently situated near the intersection of national road No 1 Gdańsk-Łódź-Częstochowa-Tychy-Bielsko – Biała-Cieszyn and road No 44 connecting Cracow-Oświęcim-Tychy-Mikołów-Gliwice....
From 160 PLN / per room
Piasek
(~13km from Tychy)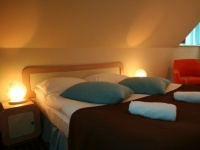 We are pleased to invite you to the recently opened three-star Styl70 Hotel. It is situated in Piasek, near Pszczyna ("A Pearl of the Upper Silesia"), in the vicinity of the motor road (DK1) connecting...
From 130 PLN / per room
Chorzów
(~20km from Tychy)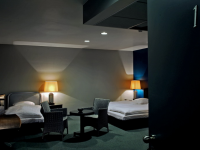 Blues hotel is a cosy hotel in the very heart of Chorzów. It is situated in an old tenement in Wolności Street. There are 10 rooms at the disposal of our clients. They are single rooms, double rooms...
From 179 PLN / per room