On-line booking
Types of accommodation
Hotels in Toruń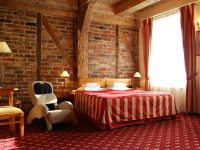 Solaris Hotel is a three star hotel located in two restored bourgeois town-houses of the 17th century. This hotel is distinguished by original Ghotic elemets and well-preserved frescoes, which are among...
From 180 PLN / per room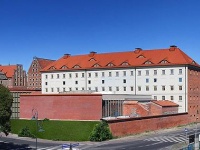 Torun has probably one of the best locations in northern part of Poland, especially if it comes to the EURO2012 tournament. From Torun you can get to Gdańsk in 1,5 hour by highway. Warsaw, Poznan and...
From 250 PLN / per room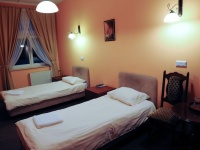 We are located in Grębocin, a quiet district of Toruń which is 7 kilometers from the city centre. Our hotel offers 48 rooms in 1,2,3 and 4 person configurations that include bathrooms, cable TV, telephones...
From 100 PLN / per room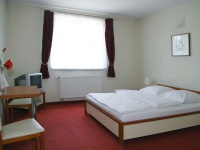 The hotel is located about 5 kilometers from Toruń Old Town, thus it is a perfect place of accommodation for the visitors coming to one of the most stunning Polish cities. Toruń is rich in culture and...
From 110 PLN / per room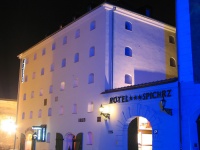 It is a pleasure to welcome you Hotel Spichrz's website. The hotel is arranged in a granary dating from 1719. It is located in the center of the Old Town of Toruń which is on the World Heritage list...
From 200 PLN / per room
Ciechocinek
(~19km from Toruń)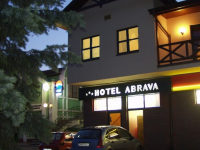 City: Ciechocinek
Type: Hotels
We offer 31 places of the highest standard in a newly built building which was finished in December 2002 . Our hotel was situated in the centre of the town - about 100 metres from the famous mushroom fountain,...
From 160 PLN / per room
Czernikowo
(~23km from Toruń)