On-line booking
Types of accommodation
Hotels in Tarnowskie Góry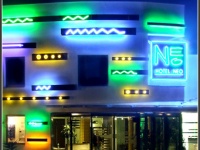 City: Tarnowskie Góry
Type: Hotels
We would like to invite you to visit and enjoy the offer of the modern NEO Hotel*** in Tarnowskie Góry. The hotel is located in the recreational part of the town, next to the Water Park - one of the biggest...
Chorzów
(~17km from Tarnowskie Góry)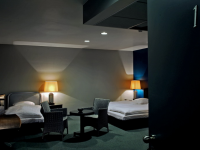 Blues hotel is a cosy hotel in the very heart of Chorzów. It is situated in an old tenement in Wolności Street. There are 10 rooms at the disposal of our clients. They are single rooms, double rooms...
From 179 PLN / per room
Gliwice
(~20km from Tarnowskie Góry)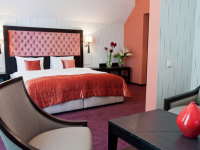 Our modern design hotel offers its guests a stylish design made from high quality materials. Thruout of the four floors of the Hotel Silvia Gold, there are waiting for you 37 luxury rooms. Each of them...
From 299 PLN / per room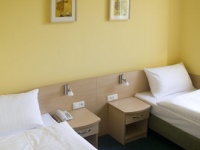 Guesthouse Łabędy is located in the green district of Gliwice. Łabędy location, near Gliwice centre and the Gliwice Economic Zone, guarantees comfortable access and a perfect place for your work and...
From 60 PLN / per room
The Hotel Trzy Światy Spa& Wellnes is located near the center of the town of Gliwice. This three-star hotel is surrounded by a beautiful countryside, a hidden pond and a summer garden. An important advantage...
From 190 PLN / per room