Home

»

śląskie

(72)

»

Tarnowskie Góry

(1)
On-line booking
Types of accommodation
Accommodations in Tarnowskie Góry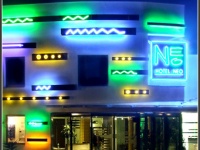 City: Tarnowskie Góry
Type: Hotels
We would like to invite you to visit and enjoy the offer of the modern NEO Hotel*** in Tarnowskie Góry. The hotel is located in the recreational part of the town, next to the Water Park - one of the biggest...
Świętochłowice
(~16km from Tarnowskie Góry)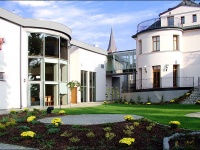 Chorzów
(~17km from Tarnowskie Góry)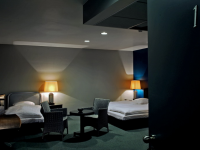 Blues hotel is a cosy hotel in the very heart of Chorzów. It is situated in an old tenement in Wolności Street. There are 10 rooms at the disposal of our clients. They are single rooms, double rooms...
From 179 PLN / per room
Gliwice
(~20km from Tarnowskie Góry)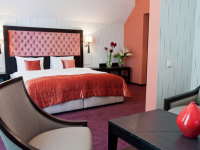 Our modern design hotel offers its guests a stylish design made from high quality materials. Thruout of the four floors of the Hotel Silvia Gold, there are waiting for you 37 luxury rooms. Each of them...
From 299 PLN / per room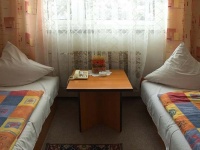 City: Gliwice
Type: Guesthouses
This small, family operated house with his central location is situated in a very quiet area, close to the A4 motorway (how to find us) and several industrial resorts of Upper Silesia. Our guests can...
From 100 PLN / per room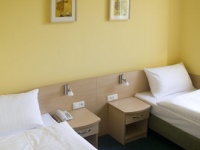 Guesthouse Łabędy is located in the green district of Gliwice. Łabędy location, near Gliwice centre and the Gliwice Economic Zone, guarantees comfortable access and a perfect place for your work and...
From 60 PLN / per room
The Hotel Trzy Światy Spa& Wellnes is located near the center of the town of Gliwice. This three-star hotel is surrounded by a beautiful countryside, a hidden pond and a summer garden. An important advantage...
From 190 PLN / per room
Katowice
(~22km from Tarnowskie Góry)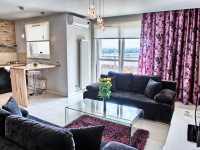 City: Katowice
Type: Apartments and Flats for rent
Friendly Inn Apartments have been designed to offer you an alternative to small and anonymous hotel rooms. Our philosophy is based on individual approach to each guest, personal welcome, unique decor and...
From 169 PLN / per room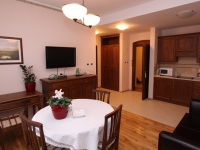 City: Katowice
Type: Apartments and Flats for rent
Your are cordially welcome to Apartament Home "EuroResidence", an intimate, modern equipped building with high standard suites. "EuroResidence" is situated in the city centre about 300 m from the railway...
From 275 PLN / per room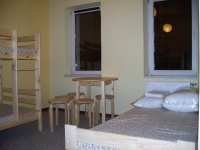 Welcome to the JOPI Hostel, Our hostel is located in the center of Katowice ( few steps from bus and train station ). It's a great point for starting a trip around our city or longer trips around our region....
Będzin
(~23km from Tarnowskie Góry)