On-line booking
Types of accommodation
Hotels in Szklarska Poręba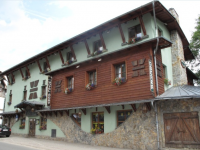 City: Szklarska Poręba
Type: Hotels
Modern comfort in medieval style - this is the shortest description of our Hotel. We offer 55 beds in 20 stylish rooms, comfortably equipped with a TV Sat, telephone, fridge, safe and a bathroom with...
From 169 PLN / per room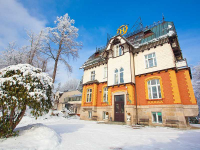 City: Szklarska Poręba
Type: Hotels
We invite you to the "Szrenicowy Dwór" Hotel located in the heart of Szklarska Poreba but away from the urban bustle ... The green surroundings of the hotel with old trees and panoramic views of the...
From 230 PLN / per room
Jelenia Góra
(~16km from Szklarska Poręba)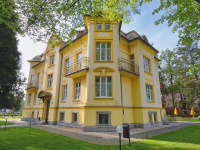 City: Jelenia Góra
Type: Hotels
Bis Hotel is located in the town-centre of Cieplice - a health-resort renowned for ages for its thermal springs. We have made all the efforts and are confident, that this beautifully restored building...
From 139 PLN / per room
Karpacz
(~17km from Szklarska Poręba)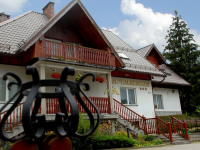 The most beautiful hotel *** in Karpacz, built in the style of a luxury mountain lodge, perfectly integrated into the picturesque valley, surrounded on three sides by forest. At first glance, the impression...
From 90 PLN / per person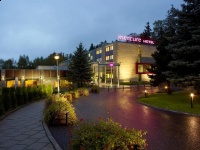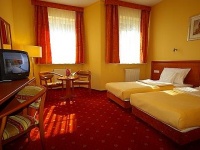 Hotel, located in the beautiful Biały Jar, among the spruce forests, at the feet of the highest Karkonosze peak - Śnieżka: - 50 m to the modern Doppelmayr chairlift - 50 m to the skate rink ...
From 200 PLN / per room