On-line booking
Types of accommodation
Villas in Szczyrk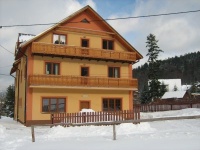 Guests of "Villa Bienkula" will enjoy: -Self service kitchen whit dining-room (oven, microwave, fridge, full set of dishes etc.) -Ski locker room to bring your skiequipment with individual lockers. -Large...
From 25 PLN / per person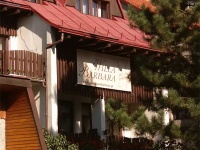 Guest house Barbara is located in the very heart of Szczyrk, 150 m from the slope "Beskidek". It is surrounded by mountains, with an enchanting view of Skrzyczne (the highest mountain of the Silesian Beskids)....
From 30 PLN / per person