On-line booking
Types of accommodation
Hotels in Szczawnica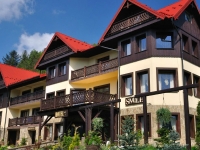 City: Szczawnica
Type: Hotels
Hotel Smile Pieniny is a resort located in the picturesque spa town of Szczawnica. It is located on the southern slope of the High Mountain (527 m) at the entrance to Szczawnica from the Krościenko. Thanks...
From 85 PLN / per person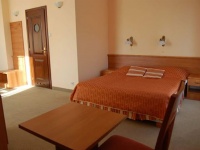 City: Szczawnica
Type: Hotels
We would like to invite you to stay at the Batory Hotel, established in 1874. The hotel building is located in the centre of Szczawnica. Excellent staying conditions, clean air and beautiful views guarantee...
From 110 PLN / per room