On-line booking
Types of accommodation
Guesthouses in Sorkwity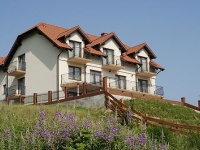 City: Sorkwity
Type: Guesthouses
The Gieland Guest-House is a newly-built object that features high standard and traditional architecture. Its location guarantees silence and calmness during your holiday, and the lake's nearness makes...
Mrągowo
(~11km from Sorkwity)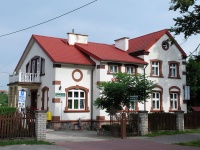 City: Mrągowo
Type: Guesthouses
We invite you to Mrągowo. In periphery of Mragowo, between Czos and Juno Lake, there is a Hotel Gosciniec Mazurski that gives you a possibility to spend a great holiday in Mazury region. We offer single...
From 90 PLN / per room
City: Mrągowo
Type: Guesthouses
Welcome to Zielony Domek hidden in old trees' boughs next to Juno Lake in Mrągowo. A wooden house, built in 1937, former Rybaczówka - a fishing farm house, was reconstructed with the preservation of...
From 70 PLN / per room