Home

»

pomorskie

(131)

»

Salino

(1)
On-line booking
Types of accommodation
Accommodations in Salino
City: Salino
Type: Summer Houses
A summer house at the Salinskie Lake, 20 km from the sea, for 6-8 people, comfortably equipped. Two bedrooms, living-room (with a fire-place), kitchen (fridge, cooker, microvewe oven), terrace. A place...
From 25 PLN / per person
Kopalino
(~13km from Salino)
Bolszewo
(~17km from Salino)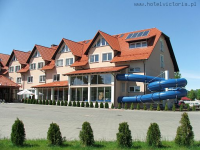 Hotel Victoria is luxury, 3 star and intimate obiect in the charming Polish City near the Baltic Sea. Hotel is located aside of Tricity at main rout E28 about : - 20 km from terminal in Gdynia - 35 km...
From 145 PLN / per room
Lębork
(~18km from Salino)
City: Lębork
Type: Road Houses
"Zajazd Kaszubski" (Kashubian Inn) at Lubowidz near Lebork on the E-28 Highway (Szczecin - Gdansk) 6 kilometres off the town of Lebork in the direction of Gdansk, situated on forest skirt near the Lake...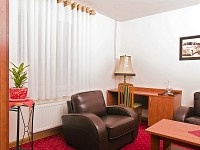 Vega is a modern facility equipped holiday and characterized according to the latest trends in hotel industry in the world. With comfortable rooms and suites and a restaurant renowned for its good cuisine...
From 150 PLN / per room
Krokowa
(~18km from Salino)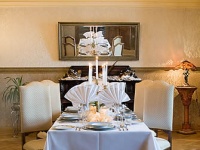 City: Krokowa
Type: Castles, Courts, Palaces
Our offer concerns 34 rooms (70 places to sleep) 20 of them in the Castle and 14 in the nearby Guesthouse, which is located 80 meters away from the Castle. All the rooms are equipped with the bathroom,...
From 150 PLN / per room
Rooms in Łeba, close to the beach, in the pine forest, calm and relax. We invite you to have a rest by the Baltic Sea, holidays for active people, health and rehabilitation holidays at the seaside as...
From 70 PLN / per room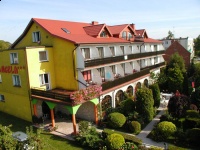 City: Łeba
Type: Summer Houses
"Grod Ksiecia" is a luxury holiday resort with 46 cabins made of ecological material such as wood or ceramics. Wooden houses are covered with ceramic tiles and lined with wooden panels inside. Their ground...
From 50 PLN / per person