Home

»

zachodniopomorskie

(74)

»

Ostrowice

(1)
On-line booking
Types of accommodation
Accommodations in Ostrowice
City: Ostrowice
Type: Agritourism
Ranch in the valley " is located at Pojezierze Drawskie, directly to a beautiful one of the cleanest lakes in Poland (Siecino 800ha). To the nearest towns we distance: Złocieniec- 11km, Połczyn Zdrój...
From 100 PLN / per room
Siemczyno
(~13km from Ostrowice)
City: Siemczyno
Type: Castles, Courts, Palaces
We offer for our guests comfortably equipped hotel type rooms in four different colours according to your mood. Every room has its own bathroom, free hotel type TV (10 channels), free hotel telephone,...
From 85 PLN / per room
Drawsko Pomorskie
(~15km from Ostrowice)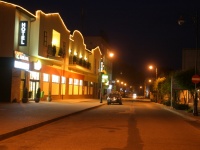 City: Drawsko Pomorskie
Type: Hotels
We offer 35 places of the highest standard in a newly built building which was finished in October 2005 . At Your disposal are fully equipped rooms with 1,2 or 3 beds with elegant bathrooms. In each of...
From 170 PLN / per room
Połczyn Zdrój
(~16km from Ostrowice)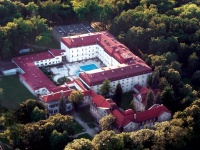 City: Połczyn Zdrój
Type: Sanatoria
Połczyn Spa is the ideal place for treatment combined with relaxation and leisure. In Połczyn Zdrój spa activities carried out under the guidance of top professionals such as medical profiles: rheumatology,...
From 60 PLN / per room