On-line booking
Types of accommodation
Hotels in Olsztyn
The "Pod Zamkiem" ("Under the Castle") Hotel in Olsztyn ensures a rest in the heart of the city, within the grounds of a former settlement outside the castle walls. It is located in the immediate vicinity...
From 150 PLN / per room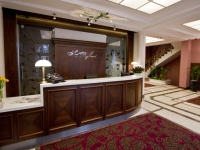 Hotel Dyplomat is the first in the region boutique class object , which combines tradition with modernity. We have prepared for you 47 beds in 24 rooms and three suites. All rooms are carefully furnished,...
From 199 PLN / per room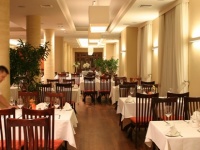 Warmiński Hotel & Conference is a modern conference-business hotel located in the center of Olsztyn. The hotel has 133 comfortably furnished rooms Standard, Superior, Executive and Aprtment. In our restaurtants:...
From 269 PLN / per room
Stawiguda
(~14km from Olsztyn)