On-line booking
Types of accommodation
Hotels in Mikołajki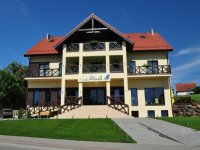 Santa Monica Hotel is centrally located in the heart of Great Masurian Lakes, Mikolajki, Poland. This is a newly created object, which is scheduled to open in early July 2012. The hotel offers Youmodern...
From 160 PLN / per room
Our comfortable three-star hotel is beautifully located on Lake Talty, away from hustle and bustle, close to woods, mere 4 km from Mikolajki. The location by a sailing trail near the Piska Forest make...
From 140 PLN / per room
Hotel Amax*** is an intimate building located at the bank of Lake Mikołajskie, at the edge of Puszcza Piska (Pisz Forest) in the town of Mikołajki. It offers comfortable accommodation for 92 people in...
From 199 PLN / per room
Hotel Mazurski Dworek (Masurian Manor Hotel) is a three-star *** hotel (open since August 2000) located in the very heart of Masuria at the Tałty lake, 3 km from Mikołajki – the capital of the Land...
From 139 PLN / per room
We are inviting you to visit one of the most charming places on Masuria. Hotel Gołębiewski in Mikołajki is delightfully situated in very heart of the Land of great lakes, on crossing the most beautiful...
From 300 PLN / per room
Mrągowo
(~18km from Mikołajki)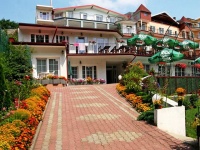 Our hotel is located directly by the coast line of Lake Czos. The hotel premises are separated from the lake solely by an illuminated pedestrian and bicycle promenade leading to the city centre. Hotel...
From 95 PLN / per room
Pisz
(~25km from Mikołajki)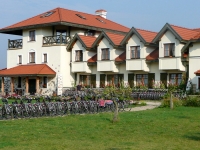 Hotel "Joseph Conrad" is situated directly on the southern shore of Roś Lake, 2 kilometres away from the Pisz center. You can admire beautiful sunsets and panorama of the lake and surroundings - Piska...
From 130 PLN / per room