On-line booking
Types of accommodation
Spa & Wellness Resorts in Mielno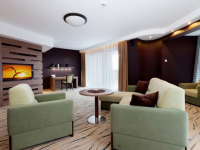 City: Mielno
Type: Spa & Wellness Resorts
Located in the town centre and only a 4-minute walk from the sandy beach, Medical Spa Sanatorium Unitral offers 3-star and 4-star accommodation with free Wi-Fi and a wellness centre.
From 170 PLN / per room
Ustronie Morskie
(~20km from Mielno)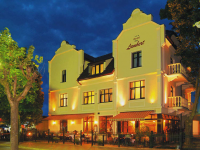 City: Ustronie Morskie
Type: Spa & Wellness Resorts
Hotel by the sea "Villa Lambert***Kur & Spa" is located 60 m from the sea, in the centre of a picturesque town and curative zone of Ustronie Morskie, surrounded with pine forest, just 12 km from Kołobrzeg. To...
From 140 PLN / per room
Dąbki
(~21km from Mielno)