Home

»

dolnośląskie

(78)

»

Lubawka

(1)
On-line booking
Types of accommodation
Accommodations in Lubawka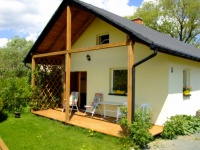 City: Lubawka
Type: Summer Houses
Our offer is: - summer hauses for rent (for 2 and 4 persons) - year-round houses for rent (for 4 and 8 persons) - caravan for rent (for 2 persons) - place in tented field - place in camping site (positions...
Karpacz
(~18km from Lubawka)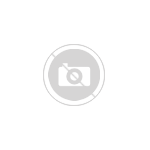 City: Karpacz
Type: Guesthouses
For a long time we have been looking for a suitable location to build a guest house, our dream was a place among the meadows of the Giant Mountains, far away from the noise, where the air smells of herbs....
From 100 PLN / per person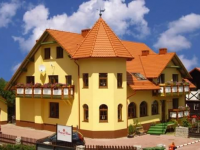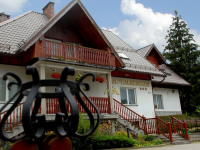 The most beautiful hotel *** in Karpacz, built in the style of a luxury mountain lodge, perfectly integrated into the picturesque valley, surrounded on three sides by forest. At first glance, the impression...
From 90 PLN / per person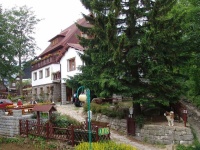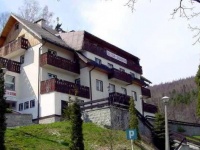 Holiday Centre – open year round, situated against picturesque scenery of hillside greens, on a scarp of the river Łomnica in Karpacz Dolny. Lodgings – the centre offers 89 beds in hotel rooms for...
From 20 PLN / per person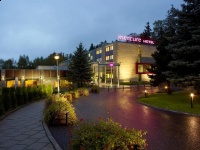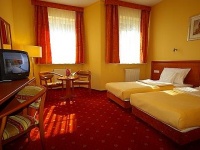 Hotel, located in the beautiful Biały Jar, among the spruce forests, at the feet of the highest Karkonosze peak - Śnieżka: - 50 m to the modern Doppelmayr chairlift - 50 m to the skate rink ...
From 200 PLN / per room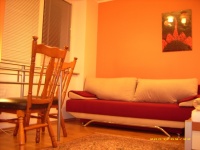 Miłków
(~20km from Lubawka)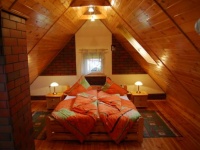 Wałbrzych
(~21km from Lubawka)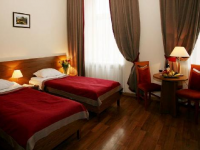 The Hotel Arkadia Wałbrzych is situated not so far from the town center and close to the "Special Economic Zone" (500m) in Wałbrzych. The hotel offers 50 places in comfortable and modern Standard single...
From 130 PLN / per room
Szczawno-Zdrój
(~21km from Lubawka)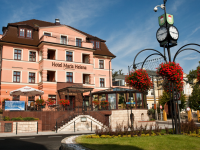 City: Szczawno-Zdrój
Type: Hotels
The Hotel *** Maria Helena is situated in the centre of picturesque village, health resort Szczawno – Zdrój. The cosy, stylish interiors and unique ambience ensures your stay in our Hotel pleasant and...
From 165 PLN / per room
Bolków
(~25km from Lubawka)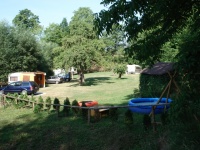 The Camping nearby the forest" is place situated between monumentalcastle in Bolków and ruins of Świny castle, close to beautiful valleynear the epic forest. Quiet, calm family camp is surround by the...
From 12 PLN / per person