On-line booking
Types of accommodation
Apartments and Flats for rent in Łódź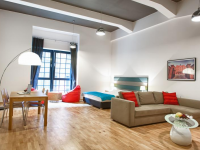 City: Łódź
Type: Apartments and Flats for rent
We invite you to spend a night in the prestigious Lodz lofts located at Księży Młyn, in a revitalized XIX-c. factory next to the city center. The spacious interior, comfortable furnishings and low price...
From 279 PLN / per room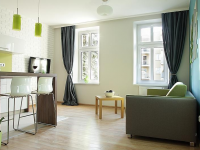 City: Łódź
Type: Apartments and Flats for rent
We have great pleasure to welcome you to City Residence, renovated, stylish townhouse located in the city center where the history collides with modernity. Relax in luxurious apartments, which are distinguished...
From 219 PLN / per room