On-line booking
Types of accommodation
Guesthouses in Krynica-Zdrój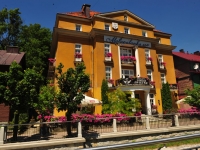 City: Krynica-Zdrój
Type: Guesthouses
Pensjonat Malopolanka is located in the heart of Krynica-Zdroj, on the main promenade near the famous spas and mineral water facilities. The pension was built in the 1920s alongside the krynicka river...
From 168 PLN / per room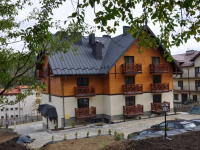 City: Krynica-Zdrój
Type: Guesthouses
A luxurious Hotel&Spa situated in the mountains, in Krynica-Zdrój - a picturesque little town with many secrets awaiting to be discovered by you... Can you imagine a better place to relax in? We invite...
From 85 PLN / per person
Muszyna
(~8km from Krynica-Zdrój)