Home

»

zachodniopomorskie

(75)

»

Kołobrzeg

(11)
On-line booking
Types of accommodation
Accommodations in Kołobrzeg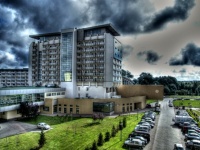 City: Kołobrzeg
Type: Spa & Wellness Resorts
The resort lies among green areas, approx. 50 m from the sandy beach, at the verge of the spa park. It is a perfect place for those who value family vacations, relax and active leisure at the seaside,...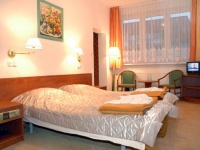 City: Kołobrzeg
Type: Sanatoria
Spa Health Resort, "Koral-live" is a small and cozy resort with a family atmosphere appreciated by our guests. The resort is located in the city's Spa District, 150 meters from the Baltic Sea just...
From 126 PLN / per room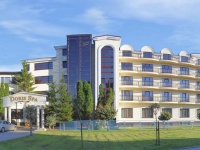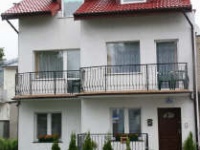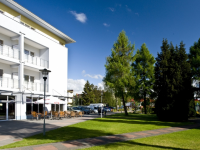 Hotel Pro-Vita Spa offers holidays where relaxation and active leisure is combined with healthy and tasty meals, designer cleansing diet and a wide range of treatments. From the very first moment of your...
From 210 PLN / per room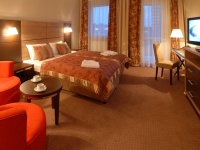 City: Kołobrzeg
Type: Spa & Wellness Resorts
Aquarius Spa***** is a comfortable hotel, situated 280m from the beach and surrounded by wide seaside park. All this will make your holiday great. Due to the Hotel's location, you don't even have to leave...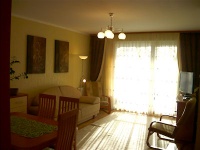 Grzybowo
(~6km from Kołobrzeg)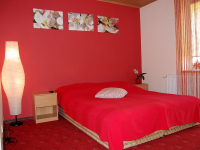 Dźwirzyno
(~11km from Kołobrzeg)
Ustronie Morskie
(~11km from Kołobrzeg)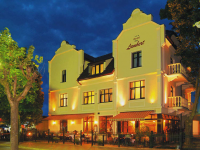 City: Ustronie Morskie
Type: Spa & Wellness Resorts
Hotel by the sea "Villa Lambert***Kur & Spa" is located 60 m from the sea, in the centre of a picturesque town and curative zone of Ustronie Morskie, surrounded with pine forest, just 12 km from Kołobrzeg. To...
From 140 PLN / per room
Drzonowo
(~13km from Kołobrzeg)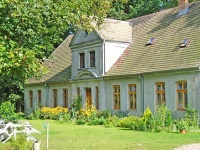 City: Drzonowo
Type: Agritourism
This beautifully restored home from the middle of the 19th century, offers guests five rooms with baths. Meals served in the main dinning room are both nutritious and organic. Our own free range cattle...