Home

»

warmińsko-mazurskie

(81)

»

Kolno

(1)
On-line booking
Types of accommodation
Accommodations in Kolno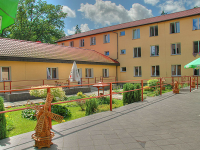 Kaliszki
(~23km from Kolno)
City: Kaliszki
Type: Castles, Courts, Palaces
In our Mansion in 30 rooms we can host 59 people. Each room is designed individually according to historical style but with modern technical equipment. Each room is equipped with LCD TV with satellite...
From 180 PLN / per room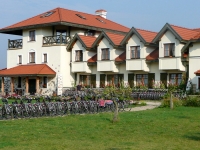 Hotel "Joseph Conrad" is situated directly on the southern shore of Roś Lake, 2 kilometres away from the Pisz center. You can admire beautiful sunsets and panorama of the lake and surroundings - Piska...
From 130 PLN / per room