Home

»

warmińsko-mazurskie

(81)

»

Giżycko

(1)
On-line booking
Types of accommodation
Accommodations in Giżycko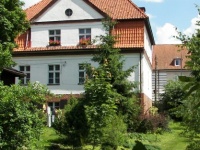 Rydzewo
(~7km from Giżycko)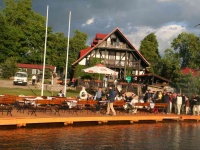 City: Rydzewo
Type: Wedding Houses
Our Inn is situated in village Rydzewo, 17 km from the central city of the Mazurian Lake Area - Gizycko. Inn "At the Black Swan" is a unique restaurant-museum on Mazury. The Inn and a campsite nearby make...
From 165 PLN / per room
Kruklanki
(~11km from Giżycko)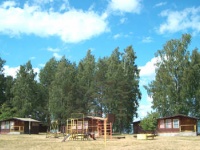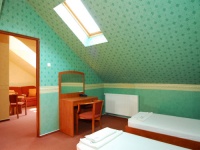 If you are an enthusiast of lakes and forests, you are more than welcome in The Holiday Center "Helena". It is situated in a picturesque part of Poland called Mazurian District. The holiday center "Helena"...
City: Ryn
Type: Guesthouses
The Pension is surrounded by a 10 years old stand of trees - pines, spruces, red oaks, larches, maples and birches overgrow the area of 1ha. The Pension Sarmacja is a very private and family house. It...
From 160 PLN / per room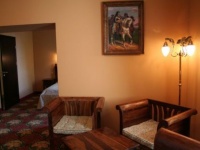 City: Ryn
Type: Castles, Courts, Palaces
The Hotel CASTLE RYN**** is a Teutonic Kinights Castle converted into a Conference- Holiday Centre which ovelooks the town Ryn, lovely situated on the isthmus between two lakes Ołów and Ryńskie, on...
From 280 PLN / per room
Węgorzewo
(~19km from Giżycko)
The main value of the camping is a clear water, good conditions for water sports and walking- and bicycle trips. Our Motto are the professional service and solidity. Camping is opened from 01. Mai to...
From 35 PLN / per person
Kętrzyn
(~25km from Giżycko)
City: Kętrzyn
Type: Road Houses
Our pension is situated near by medieval castle, in XIX century house, on foundations of the tower, part of the town fortifications. We proffer four 4-person rooms with bath, phone and satellite TV.
From 100 PLN / per room
Our guests we can offer accommodation in single, double and three-bed rooms and one suite. The hotel restaurant waits for you with the great variety of delicious dishes from Polish and regional cuisine....
From 100 PLN / per room