Home

»

mazowieckie

(47)

»

Czosnów

(1)
On-line booking
Types of accommodation
Accommodations in Czosnów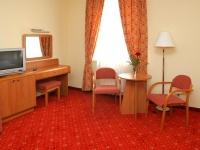 "U Witaszka" Hotel is situated In the suburbs of Warsaw, close to E7 road, within a distance of 27 km from the city centre. Location is one of the main advantages of our Hotel. Although Hotel is close...
From 120 PLN / per room
Ołtarzew
(~20km from Czosnów)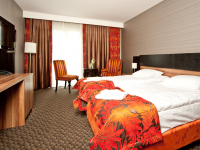 On the 14th of July 2010 the three star, comfortable hotel was opened. The hotel is located at the suburbs of Warsaw from the direction of Poznań. It is situated in Ołtarzew, at the A2 Warsaw - Poznań...
From 169 PLN / per room