On-line booking
Types of accommodation
Hotels in Bolszewo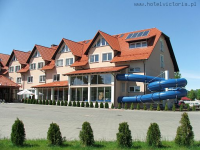 Hotel Victoria is luxury, 3 star and intimate obiect in the charming Polish City near the Baltic Sea. Hotel is located aside of Tricity at main rout E28 about : - 20 km from terminal in Gdynia - 35 km...
From 145 PLN / per room
Reda
(~11km from Bolszewo)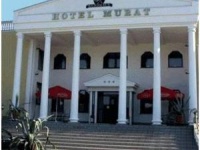 Hotel Murat offers 61 rooms with total capacity for 131 persons: -1 single room -48 double rooms, -6 triple rooms -2 quatro rooms, -3 suites, -1 suite de lux. Maximum capacity of accomodation...
From 160 PLN / per room
Rumia
(~14km from Bolszewo)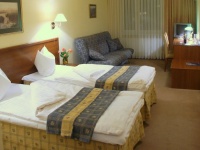 Adria is a place, where you can get a comfortable and peacefull rest with breakfast, in a very friendly and warm atmosphere. To your use we give 31 rooms and 2 board-rooms/ball-rooms. One for 150 people...
From 140 PLN / per room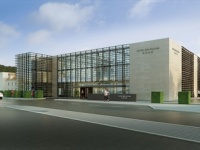 The 4-star Faltom SPA Hotel is situated 8 km from the Baltic Sea and centre of Gdynia, 25 km away from the Airport Gdansk-Rebiechowo. Suitable location provides you a good access to Gdansk, Gdynia, Sopot...
From 250 PLN / per room
Władysławowo
(~24km from Bolszewo)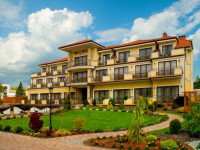 City: Władysławowo
Type: Hotels
Rigga is an exceptional seaside hotel & spa. It is located in the town of Władysławowo, less than 200 meters from the sandy Baltic beach. We offer our guests to enjoy a nice atmosphere, excellent cuisine...
From 150 PLN / per room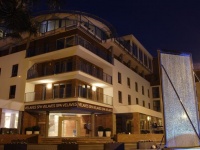 City: Władysławowo
Type: Hotels
Velaves offers 400 guest places in 170 air conditioned rooms and suites equipped with mini bar, phone, TV SAT and safe. Our hotel is located in Wladyslawowo, known as the most beautiful sea city in Poland.Clean...
From 145 PLN / per room
Gdynia
(~25km from Bolszewo)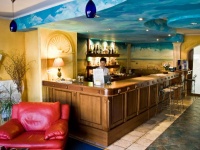 Welcome to the Witomino Hotel. If you appreciate family atmosphere, peaceful location and individual client's treatment, you will feel great in our hotel. Our guests are offered a rest in the comfortably...
From 200 PLN / per room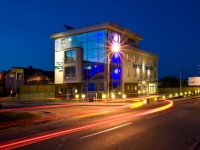 In our hotel there are 55 comfortably equipped rooms at your disposal, 15 single and 40 double rooms. Each room has its own en-suite bathroom, satellite TV, radio and telephone. Additionally, every room...
From 199 PLN / per room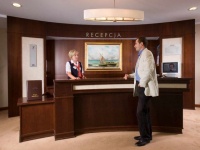 Kuracyjny Hotel *** Gdynia is situated in a picturesque and peaceful residential district Gdynia - Orłowo, in the distance of 300 m from the beach and sea on the main Tri-city traffic route at the boundary...
From 233 PLN / per room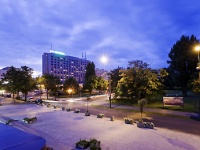 The Orbis Gdynia hotel is situated in the city center, just a short walk from the beach, the Seaside Boulevard - the most popular walking area in Gdynia - and the marina. Guests who enjoy cultural attractions...
Nadmorski Hotel **** in Gdynia is a luxury facility located on the very coast (by the Bay of Gdańsk), next to the beach and Bulwar Nadmorski (Seaside Boulevard) - a two kilometre pedestrian and bicycle...
From 395 PLN / per room
Jastrzębia Góra
(~25km from Bolszewo)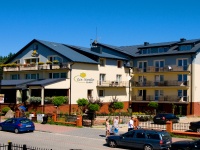 City: Jastrzębia Góra
Type: Hotels
You are cordially invited to the La Siesta Hotel in Jastrzebia Góra. The La Siesta Hotel is situated 100 metres from the open sea. You will have a truly wonderful time here. Only a five-minute walk separates...
From 105 PLN / per room