Home

»

dolnośląskie

(79)

»

Bolesławiec

(2)
On-line booking
Types of accommodation
Accommodations in Bolesławiec
City: Bolesławiec
Type: Hotels
Motel Elite is located in Bolesławiec, by the road out of the town towards Zgorzelec. Bolesławiec lies in the north-west part of dolnośląskie Region, on the nothern edge of Kaczawskie Foothills, on...
From 110 PLN / per room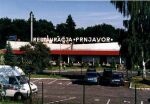 Lubań
(~25km from Bolesławiec)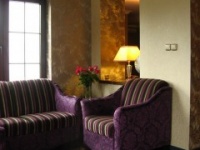 The "Łużycki" Motel is a comfortable modern facility of a high standard. It is ideally situated directly at the Zgorzelec- Jelenia Góra route. It is one of the prettiest and most comfortable facilities...
From 120 PLN / per room